Baja Sunlight Sirius Dust Light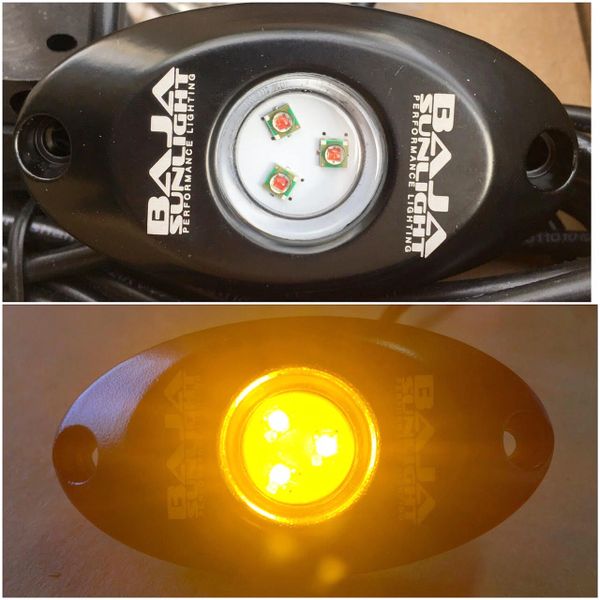 Baja Sunlight Sirius Dust Light
These dust lights have been tested for months through different conditions. If you are looking for a dust light for added saftey while wheeling at night or just looking to add light for show, these lights are for you. Each Dust Light has 3 high power CREE LED chips. These lights have a waterproof rating of IP68 and are easy to install. Sold individually. Each light has 13 feet of pre-wired harness to make install/wiring a breeze! They also come with flat AND tube/curved mounts so you can install these lights almost anywhere!
IP68 rating
Extremely Bright
Pre-wired Wiring Harness
Sold Individualy
6 Month Warranty
Similar companies lights sell for up to $85 a piece! Ours are a steal at $25 a light.
Note: For those of you who did not know, the IP rating is a two part rating system which corresponds to how well the product holds up to dust and water. The first digit, in this case "6" means, the LED bar is Dust Tight. Meaning the internals and seals are 100% sealed for dust particles. 6 is the highest number given in this test. The second digit, in this case "8" means, the LED bar is rated for submersion beyond 1m. Meaning the internals and seals are 100% waterproof beyond 1m usually up to 3m and can withstand continuous submersion. 8 is the second highest rating for this test.