Baja Sunlight Eclipse Series 30in LED Bar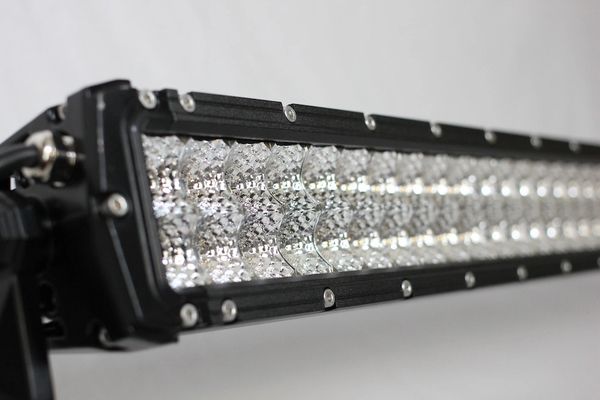 Baja Sunlight Eclipse Series 30in LED Bar
Highest Quality LED Light Bars sold DIRECT to SAVE you money!

This is our Dual Row Eclipse Series 30" bar. Bars of this size are usually combo beam pattern to get the most effective light output. This bar is available in Flood and Spot only patterns but could take up to 3-4 weeks to ship as they would be custom ordered.

Eclipse Series Specs:
60 3W Cree LEDs
Pattern: Combo, Spot and Flood (per request)
Lumens: 21,600
6063 Aluminum body
Crystal Clear PC Lens
Dimensions: Lens Length - 30" / Body - 32" long x 3 1/4" tall
IP 68 rating
Premade Plug-and-Play wiring harness included
Cast Alloy L brackets included
All mounting hardware included (Mounting hardware does not mean vehicle specific or location specific brackets)
For those of you who did not know, the IP rating is a two part rating system which corresponds to how well the product holds up to dust and water. The first digit, in this case "6" means, the LED bar is Dust Tight. Meaning the internals and seals are 100% sealed for dust particles. 6 is the highest number given in this test. The second digit, in this case "8" means, the LED bar is rated for submersion beyond 1m. Meaning the internals and seals are 100% waterproof beyond 1m usually up to 3m and can withstand continuous submersion. 8 is the second highest rating for this test.